In honor of Pride month, TouchCare celebrates 5 leaders who contributed to medicine and to the broader healthcare medical community throughout history.
Homosexuals and transgender people have not been treated fairly by the healthcare system historically. Until the 1970s, homosexuality was considered a psychiatric illness. Various treatments were used to change sexual orientation — with little success. In 1992, homosexuality was removed from the International Classification of Diseases. Some would argue that the AIDS crisis became an epidemic because the larger medical community viewed it as a gay disease and thus not worth aggressively researching and treating. Even President Reagan tried to prevent his Surgeon General, C. Everett Koop, from speaking out about the AIDS epidemic publicly and joked about AIDS as being the "gay plague."
"

Despite its discriminatory history, the LGBTQ community has made meaningful contributions to the larger medical community.

"
Despite this discriminatory history, the LGBTQ community has made meaningful contributions to the larger medical community. Somewhat interestingly, this article was quite difficult to research, as gay history is still being written and not widely studied. In honor of Pride month, TouchCare celebrates these heroes.

Dr. Sara Josephine Baker
(November 15, 1873 – February 22, 1945)
Dr. Baker was an American physician notable for making contributions to public health, especially in the immigrant communities of New York City. Her fight against the damage that widespread urban poverty and ignorance caused to children, especially newborns, is perhaps her most lasting legacy. In 1917, she noted that babies born in the United States faced a higher mortality rate than soldiers fighting in World War I, drawing a great deal of attention to her cause. Her work organizing the first child hygiene department under government control led to the lowest infant death rate in any American or European city during the 1910's.
She also is known for (twice) tracking down Mary Mallon, the infamous index case known as Typhoid Mary. Baker was in a long-term relationship with screenwriter Ida Wylie.

Dr. Alan L. Hart
(October 4, 1890 – July 1, 1962)
Dr. Hart was an American physician, radiologist, tuberculosis researcher, writer and novelist. In 1918, he was one of the first trans men to undergo hysterectomy and gonadectomy in the United States and lived the rest of his life as a man.
He pioneered the use of X-Ray photography in tuberculosis detection. Dr. Hart was instrumental in developing tuberculosis screening programs at the time that TB was the largest disease killer in the US. Dr. Hart's efforts with screening programs saved thousands of lives. Utilizing an X-Ray system Dr. Hart developed, doctors managed to cut the tuberculosis death toll down to one-fiftieth from previous levels.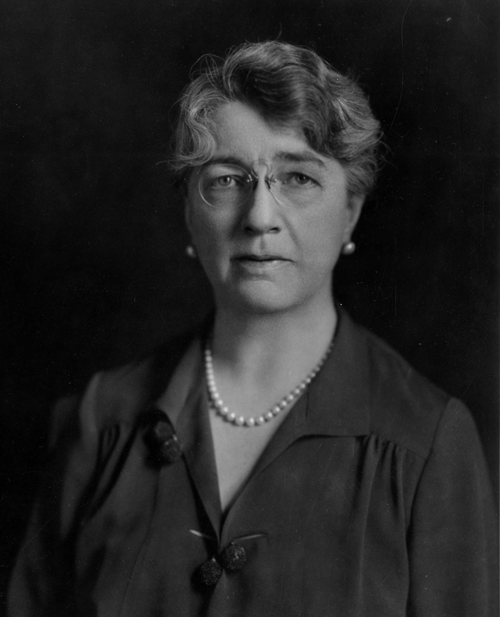 Dr. Louise Pearce
(March 5, 1885 – August 10, 1959)
Louise Pearce, a physician and pathologist, was one of the foremost female scientists of the early 20th century. Her research led to a cure for trypanosomiasis (African Sleeping sickness) in 1919.
In 1920, when a severe outbreak of the disease broke out in the Belgian Congo, (modern day Zaire), Dr. Pearce, then 35 years old and attracted by the adventures of field research, volunteered to go alone to Leopoldville to test the new drug. The Rockefeller Institute sent Pearce, "trusting her vigorous personality to carry out an assignment none too easy for a woman physician and not without its dangers." Studying the effect of each dose of tryparsamide on more than seventy patients, Pearce saw the parasites were completely eradicated within a few weeks of the treatment. Belgian officials, impressed and grateful for her results, awarded her the Ancient Order of the Crown and elected her a member of the Belgian Society of Tropical Medicine. For many years, Louise Pearce lived with physician Sara Josephine Baker and author Ida A. R. Wylie and is even buried alongside them. All were members of Heterodoxy, a feminist biweekly luncheon discussion club, of which many members were lesbian or bisexual.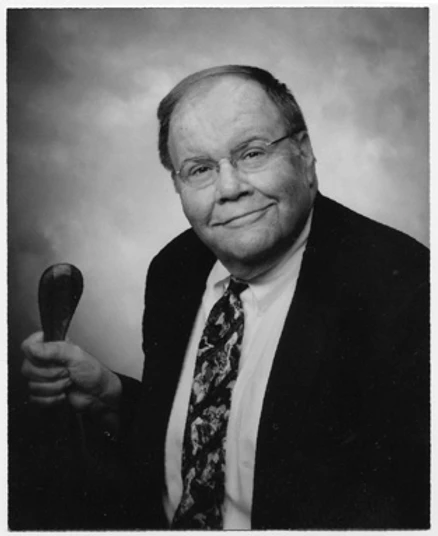 Bruce Voeller, PhD
(May 12, 1934 – February 13, 1994)
Bruce Voeller was an American biologist and AIDS researcher who pioneered the use of nonoxynol-9 as a spermacide and topical virus-transmission preventative. He won a five-year fellowship at the Rockefeller Institute to complete his doctoral studies in biochemistry, developmental biology and genetics, before becoming an associate professor there. Before the 1980s, AIDS was known by various names, including GRIDD (Gay Related Immune Defense Disorder). Because this term was inaccurate, Voeller coined the term "Acquired Immuno Deficiency Syndrome." He established the Mariposa Foundation conduct research in the field of human sexuality and to find ways to reduce the risks of diseases related to it. At the time of his death, Voeller's research centered on the reliability of various brands of condoms in preventing the spread of diseases and on viral leakage studies for the then-recently approved female condom.

Dr. John Ercel Fryer
(November 7, 1937 – February 21, 2003)
Dr. Fryer was an American psychiatrist and gay rights activist best known for his anonymous speech at the 1972 American Psychiatric Association (APA) annual conference where he appeared in disguise and under the name Dr. Henry Anonymous.
This event has been cited as a key factor in the decision to de-list homosexuality as a mental illness from the APA's Diagnostic and Statisical Manual of Mental Disorders. Fryer was the first gay American psychiatrist to speak publicly about his sexuality.
Inhale. We've got this. Exhale.
Understanding healthcare; with us, it's personal.
contact-section